Easter Events Near You.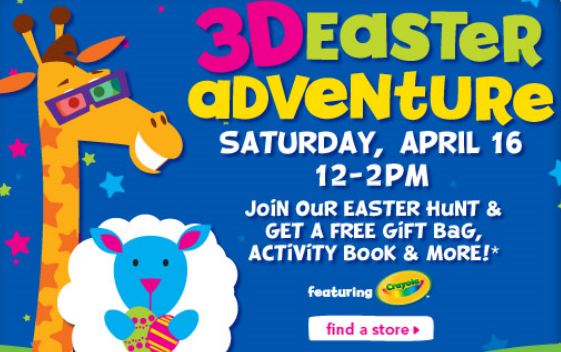 Head on over to Toys R Us this Saturday (4/16) from 12-2 and join in on an easter egg hunt, giveaways, gift bags, and so much more. Just make sure to check for the nearest store in you're area so you're little one can join in on the fun!
Borders is having their annual Spring-tacular event this Saturday (4/16) starting at 2pm with plenty of stories, crafts, games, and so much more. Find a location near you and get spring-tacular!
Were also taking little miss to a local breakfast with the easter bunny (let's cross our fingers it goes better this time, freak out of 2011 at the mall did not go well!), two different egg hunts, and plenty of other fun easter activities that we've been looking forward to attending. I'll be sure to let you all in on the fun after this weekend!
Hope everyone's having a fabulous Thursday!